Holiday Cheers

Sustainable wellness goodies for you and your loved ones.
Holiday Cheers
Sustainable wellness goodies for you and your loved ones.
The Hale promise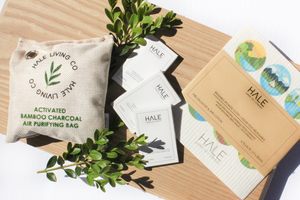 Conscious.
We put the environment first. All our products are vegan and made of carefully selected natural content. Your everyday habits can now go back to Mother Earth.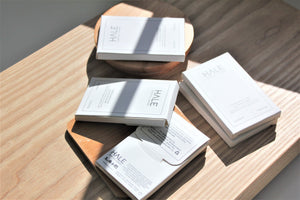 Convenient.
Whether it be for your home or on the road, our designs are minimal and versatile. All our products are made with your healthy daily routine in mind.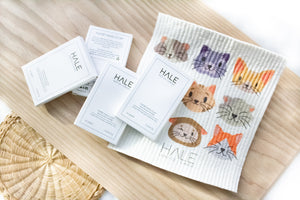 Clean.
Safe for kids and elders, we believe in healthy living for everyone. All our products are crafted with high quality ingredients, guaranteed to help you feel refreshed and recharged.
The ALL natural air purifier.
Made with 100% non-toxic bamboo charcoal, this small but powerful bag will maintain a fresh, dry and odor free environment by absorbing moisture, allergens and harmful pollutants anywhere from your car, gym bag, refrigerator to shoe closet.



Explore now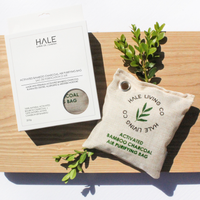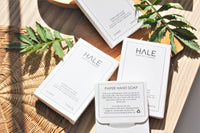 Portable Paper Hand Soaps
Hand washing is critical in this pandemic environment to keep you and your family healthy and safe. As we hustle and bustle in our busy lives, soap is not always available in public areas. Hale paper hand soaps are designed to be on-the-go like hand sanitizers.
Simply pick up a dry sheet and add water to form a rich lather. Rub and rinse. Pat dry to reveal clean and refreshed hands.
Shop Paper Hand Soaps
My kids love Hale! I put the paper soap in their backpacks and they are always excited to wash their hands! Makes practicing hygiene easy especially in a pandemic.

Shannon, Kelowna BC
This soap is amazing! I have four kids and it is always a pain to remind them to wash their hands. This soap is so convenient for me to bring around and they enjoy using them. They all smell great! I am glad that they are made from natural essential oil. Makes it so much safer for kids.

Lauren
I take a pack of paper soap with me to camping and picnics. Hand sanitizer flares up my eczema so the paper soaps work well with just a bottle of water. The light fragrance smells nice and doesn't irritate.

Harry, Vancouver BC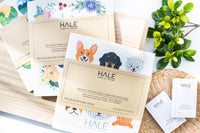 Eco Reusable Sponge Cloths
HALE reusable sponge cloths are a sustainable alternative to paper towels, sponges, and washcloths. Best of all, after 200 uses the cloth is 100% biodegradable and goes back to the environment – making your cleaning routine completely guilt free.
1 resusable sponge cloth replaces 15 rolls of paper towels.
Shop Reusable Sponge Cloths